POSEYVILLE, IN (OCTOBER 26, 2020) – Nix Companies Inc. is proud to announce its Board of Directors have promoted the following team members to Corporate Officers and Vice Presidents: Adam Schmitt (Vice President of Business Development & Administration), Brian Merkley (Vice President of Operations) and Brandon Wright (Vice President of Operations). In addition to these promotions, the Board of Directors has approved two new Board of Advisory Members: Kyle Fields (Vice President and General Manager of Evansville, IN SS&C Technologies, Inc.) and Jim Stratman (Founder and CEO of Enviroplas, Inc.).
Matthew Nix, President & CEO, shares the following statement: "I'm proud to recognize these gentlemen and officially elevate their roles within the company to properly reflect their leadership, commitment, and responsibility levels. Each of them has made substantial contributions to our company's growth and success. In fact, Adam and Brian were the 1st and 2nd salary, support staff, positions I ever hired here at Nix Companies. Brandon joined soon after to lead our first acquisition as the G.M. Since those early days, we have grown the company over 7,000%. This group, along with Adam Nix, Executive Vice President, and Jared Baehl, C.F.O, now make up our Executive Team. With this talented team at the helm, we are surely poised for continued growth."
Adam Schmitt
Vice President of Business Development & Administration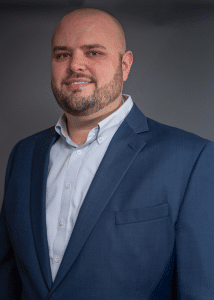 Adam Schmitt joined the organization as the first sales person in the company's history. Adam has been instrumental in the company's growth and evolution. Adam's ability to see outside the box, his knack for product development, and his customer relationship skills are of great value. Today, he leads our company's business development and administration efforts and team which include, human resources, IT, new product marketing. Under Adam's direction, we continue to see our business expand on its current offerings as well as forge into new markets

Brian Merkley
Vice President of Operations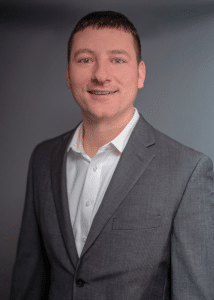 Brian Merkley joined our organization as the first General Manager of one of our business units, Nix Coatings. Brian has a degree from Indiana State University in construction management, and prior work experience in operations management. His excellent 'boots on the ground' leadership style and problem solving skills have earned him high regard with his team members and a track record for results. Today, Brian leads the coatings operations. From scheduling, to staffing, to maintenance, Brian keeps our facilities running, our customers happy, and our reputation soundly growing.
Brandon Wright
Vice President of Operations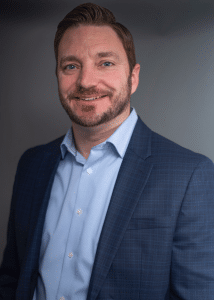 Brandon joined our company in 2015 to manage our newly acquired Nix Equipment. Brandon was instrumental in development of processes and procedures, integration, and provided the necessary leadership to move this new division ahead. Brandon now leads 3 of our manufacturing business units as the General Manager and oversees our quality and continuous improvement company wide. In his operations role he is able to leverage his degree in industrial technology and industrial distribution from Purdue University and his decade plus experience in a similar business, to develop and lead our growing company's needs in areas such as safety, quality, compliance, and continuous improvements.
"Since its inception 4 years ago, our Executive Board of Advisors has played an instrumental role in the growth and development of our organization. Bringing together a group of this nature ensures diversity in thought, strategy, and invaluable council on major decisions. We are forever grateful to Sean Georges (Shoe Carnival) and Tim Sholits (previously Ameriqual and White Stallion Energy) who have completed their board terms, and we welcome Kyle Fields and Jim Stratman, whom I'm confident will be outstanding additions."
– Matthew Nix
Kyle Fields
Vice President and General Manager of Evansville, IN SS&C Technologies, Inc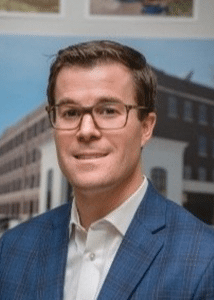 Kyle Fields joined SS&C in 2010 and started the Evansville, Indiana office in March of 2011, which now has approximately 235 employees focusing on the Alternative Assets including the global hedge, private equity and fund of fund administration unit of SS&C GlobeOp Fund Services. Prior to SS&C, he worked for Mead Johnson and PricewaterhouseCoopers. Kyle has an undergraduate degree from University of Southern Indiana and is a Certified Public Accountant.
Jim Stratman
Founder & CEO, Enviroplas, Inc.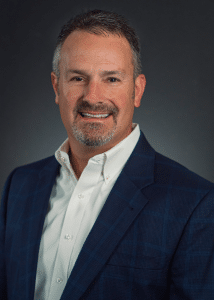 Jim composed the business plan for Enviroplas, Inc. as his thesis for the Capstone Business Plan Course in The Nationally Ranked Ball State University Entrepreneurship Program at The Miller College of Business securing the "Top Plan Award" as well as The National Federation of Independent Business Excellence Award in 1993. The company now has nearly 100 employees and thrives as an Engineering Thermoplastic Resin Manufacturer serving the Aerospace, Medical, Automotive, Military, and Consumer Appliance markets among others.

Nix Companies Inc. is a fifth-generation family business that specializes in metal fabrication and specialty trades contracting within the commercial, industrial, and government sectors. NIX is committed to being an excellent employer and partner in the community.

You can learn more about the NIX team here: https://www.nixcompanies.com/who-we-are/our-team